Slim Pickins
Eating out?  Eat healthier!
3 ways Slim Pickins can make the healthy choice the easy choice!
Location Awareness
The Slim Pickins app detects when you're at a restaurant so it can quickly scan the menu and identify the best meal options based on your current incentaHEALTH meal plan.
Automatic Recommendations
Slim Pickins raises an alert on your phone within 15 seconds of arriving at a restaurant.  It's like having a Registered Dietitian whispering the best meal ideas in your ear!
Customized to You!
Are you trying to add more fiber to your diet?  No problem!  Slim Pickins matches meal recommendations to your nutrition goals so you get the best options every time.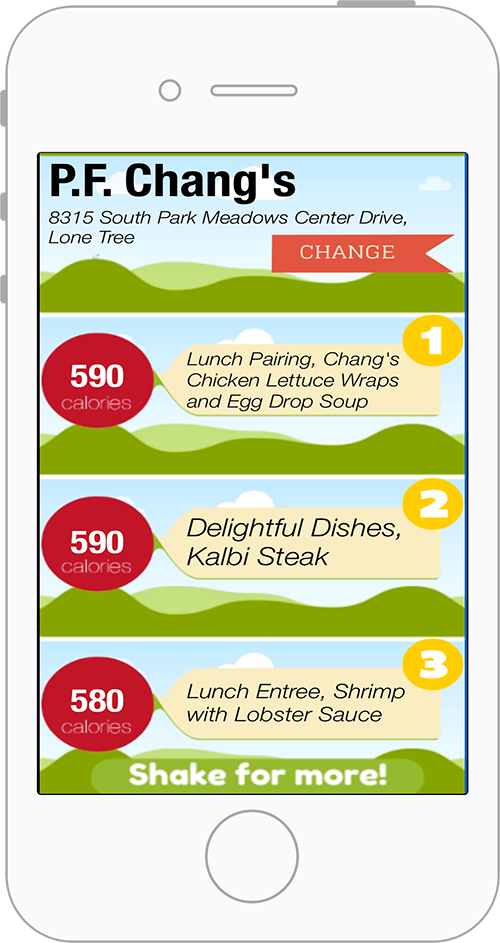 Meet Slim Pickins.

 
Slim Pickins is like having a personal meal coach in your pocket.  When you enter a restaurant, Slim Pickins scans the menu for you and finds the 3 most nutritious meal options for you.  Trying to reduce your sodium intake?  No problem!  Slim Pickins can follow your custom incentaHEALTH meal preferences to find exactly what you need.
Stuck in your car?  Slim Pickins is there for you.  When you pull into the drive-thru, the app automatically detects the restaurant you're near and gets to work finding the best choice to keep you on track.
Eating out?  Eat healthy!