Reducing Corporate Health Costs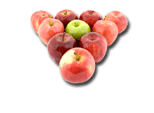 Employee Weight Loss Programs Reduce Health Care Costs
incentaHEALTH offers employers an Internet-based program that pays their employees to lose weight and maintain good health. Implementation of this employee weight loss program benefits corporations by reducing health care costs and increasing the productivity and health of their employees.
Using the convenience of the Internet, customized daily lifestyle coaching provides consistent and ongoing support for your employees. We send over 3 million tailored emails each year. Along with cash incentives and our HEALTHspot Kiosk, which offers instant and confidential feedback, incentaHEALTH's employee weight loss program can reduce absenteeism, lower healthcare costs, and increase your workforce productivity.
With 66% of the population being either overweight or obese, the costs and consequences of obesity are costing employers millions of dollars in lost productivity and health care claims each year. incentaHEALTH's corporate wellness program is a simple and effective tool that measurably reduces health care costs.
Try our Wellness ROI Calculator now to see how incentaHEALTH can help your organization reduce its health care costs.
Benefits of Our Employee Weight Loss Program
– Lower health care claims costs
– Reduced absenteeism
– Lower prescription drug costs
– Increased productivity
– Automated biometric screenings
– Measurable weight loss success
– Employees get paid to lose weight
– Healthier, happier employees