Obesity and weight related illnesses are steadily increasing.  With sedentary workplaces and lifestyles, the need for a healthier lifestyle and reduction of body fat is essential. Many people are faced with a lack of motivation when it comes to taking the initiative to lose weight.  Others eat for convenience and use work as an excuse, telling themselves they are too drained to work out after a long day at the office. However, a work implemented corporate weight loss challenge can help guide employees down a healthier path. So, why does it make sense to run a corporate weight loss challenge?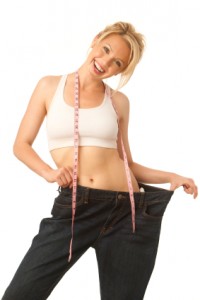 Employees spend more time at work with their co-workers than they do at home with family and friends. Many people enjoy the company of a workout partner, so it makes perfect sense to choose a co-worker to be your workout and weight loss buddy.
With vending machines in the workplace filled with highly processed foods and sugary beverages, it is difficult for employees to make healthy choices on their own.
If you work in an office, chances are your days are largely sedentary. Most office workers don't move around enough during a work period to gain the health benefits of being on your feet. A corporate weight loss challenge can help workers come up with creative ways to stay active on the job.
There are natural opportunities for teams to form! Not only is a corporate weight loss challenge a great team building exercise, but it can also lead to tighter personal bonds with co-workers, as well as a competitive spirit that will have your employees striving for perfection.
Offering incentives and prizes for the biggest losers or challenge winners/participants is a great way to encourage employees to stick to their goals and be more proactive in their search for a healthier and slimmer lifestyle.