An incentaHEALTH corporate wellness plan can be a great motivator for employees to lose weight and make healthy choices.  But what is the best way to ensure continued success? For many, using health and fitness apps can improve ongoing success and keep people on the road to a healthier future. There are a variety of apps out there from fitness trackers, to personal trainers, to meal planners. Today we are going to take a look at a few of the best health and fitness apps around.
1.       Moves
Moves turns your smart phone into a daily activity tracker. Simply run this app and keep your phone with you all day. This app will count your steps and even detect when you're running or cycling. This app ensures you're aware of your daily activity levels.
Learn more at: https://itunes.apple.com/us/app/moves/id509204969?mt=8
2.       Endomondo
Run or bike your way to a healthier body with Endomondo. This social sharing app uses GPS to track your runs and bike rides and shares them with the Endomondo community. Whether you want to challenge yourself or challenge your friends, this app is a great motivator.
Learn more at: http://www.endomondo.com/login
3.       Strava
For a more intense run or ride, consider Strava.  This app uses the native GPS feature on your phone to track your workout.  Distance, pace, and elevation change are all tracked.  What sets Strava apart is that it automatically tracks your Personal Record (PR) times for common segments of your workout.  That 1 mile hill you hit halfway through your morning jog?  Strava will let you know when you set a new record for how fast you make it up!  The app will even let you know if your time is good enough to beat others who run and ride on the same stretch of trail.  Nothing like having someone knock you down to second place during your favorite sprint to motivate you to push a bit harder next time.
Learn more at: http://www.strava.com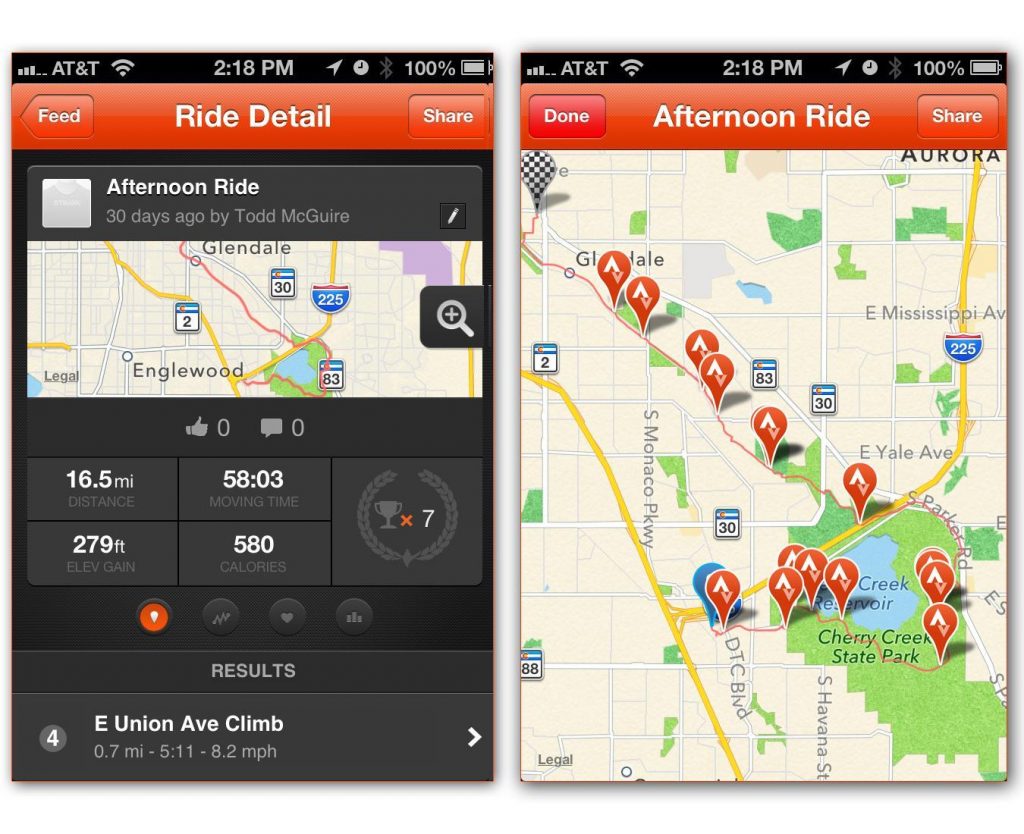 4.       ShopWell
Healthy food choices are just as important as regular exercise. ShopWell helps you shop for groceries by giving you expert nutrition advice. Simply scan a barcode and see the personalized food score displayed instantly. This app demystifies the nutritional information of any food and helps you make healthier food choices.
Learn more at: http://www.shopwell.com/mobileapp
5.       Calm
Being healthy is more than just diet and exercise. It's important to have a clear head that's free of stress, anxiety or negative thoughts. The Calm app offers relaxing meditations to help ease your mind and improve your mental state.
Learn more at: http://www.calm.com/
Do you have a favorite health and wellness app that you'd like to share?  Please drop me a line at [email protected] and let me know.