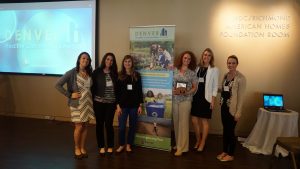 MEDIA CONTACT: Kaytee Long | Health Promotion Manager| O: 303-694-8012 |C: 30­­3-619-8571 | [email protected]
FOR IMMEDIATE RELEASE:
Denver's Department of Environmental Health Announces 2016 Denver Healthy Communities Awards Recipients
Weigh and Win Receives the Public and Environmental Health Innovation Award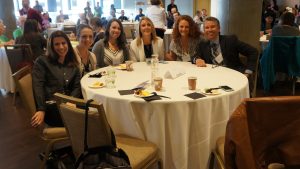 DENVER, April 7, 2016 – Today, Weigh and Win was awarded the Public and Environmental Health Innovation Award presented by Denver's Department of Environmental Health (DEH) at the 2016 Denver Healthy Communities Awards. All finalists were recognized and winners presented each award by Mayor Michael B. Hancock at a recognition ceremony at the Colorado History Museum April 7, 2016 at 8 a.m.
"We are constantly striving to innovate and improve our program by increasing engagement, improving outcomes, and rewarding healthy behaviors for Coloradans taking control of their health," said Lia Schoepke, Weigh and Win Program Manager. "Weigh and Win is honored to receive recognition from the Department of Environmental Health and hope it helps us move the needle even further as we work to decrease the prevalence of obesity and chronic disease throughout our Colorado communities and beyond."
DEH is dedicated to helping build, promote and maintain healthy communities through public health and environmental education, engagement, and enforcement of Denver's city ordinances.
In an effort to encourage and recognize the efforts of partners dedicated to furthering the city's work in ensuring healthy, livable communities, DEH launched the Denver Healthy Communities Awards.
The primary goals of the Healthy Communities Awards are to:
Expand opportunities to promote and encourage compliance with public health ordinances, and participation in public and environmental health programs.
Incentive participation, engagement, and coordination with DEH programs and initiatives.
The complete winner's list, by category, is as follows:
Public and Environmental Health Innovation Award: Weigh and Win
Excellence In Compliance Award: Early Excellence Program of Denver
Public and Environmental Health Good Neighbor Award: Walk2Connect
Weigh and Win is supported by Kaiser Permanente, in partnership with additional community partners, as an effort to encourage healthy eating and active living throughout Colorado. Some of the program's Denver-based partnerships include the Center for African American Health, the City and County of Denver, Denver Human Services, Denver Public Library, Denver Fire and Police Departments, Denver Health Medical Center, Denver Public Schools and CREA Results.
City and County of Denver supported kiosks include Denver Human Services (1200 Federal Blvd.), the Wellington E. Webb Municipal Office Building (201 W Colfax Ave.), Denver Public Library (10 W. 14th Ave.), Denver Police Academy (2155 Akron Way) and the Rocky Mountain Fire Academy (5440 Roslyn St. Bldg F).
Weigh and Win is offered for free to all Colorado residents 18 and older, providing personalized health coaching via text message and email. Participants receive fitness and nutrition plans, a weekly grocery list and unlimited access to health coaches over the phone or email. Cash incentives are provided for those with BMI of 25 or greater, as well as other prizes for those who begin the program with a healthy BMI. Progress is tracked through quarterly weigh-ins at community kiosks. The kiosk measures weight, BMI and takes a full-length photograph – providing a visual progress report of weight improvement. Weigh and Win has 88 community kiosk locations statewide. A map of all partners and kiosk locations can be found at www.weighandwin.com.
To date, over 73,600 Coloradans have enrolled in the program, with the average successful participant losing 8% of their body weight after one year.
###