Journaling has become a hot topic in Health and Wellness. With an already extensive list of benefits, researchers continue to study the effect journaling has on our thoughts and behavior.
Journaling has been used to reduce stress, increase progress, improve writing skills, find inspiration, strengthen memory, and achieve goals. In fact, a study at Dominican University found that 43% of people who wrote down their goals achieved them.
43% of people who wrote down their goals achieved them
incentaHEALTH members can use the journal feature to track progress and reach their heath goals! Each day, members can log their daily progress by tracking weight, body measurements, activity and rate their health behaviors in categories such as nutrition, exercise, and recovery. Overtime, this creates a log of progress – allowing members to look back on and see where they have improved and what areas might need more attention!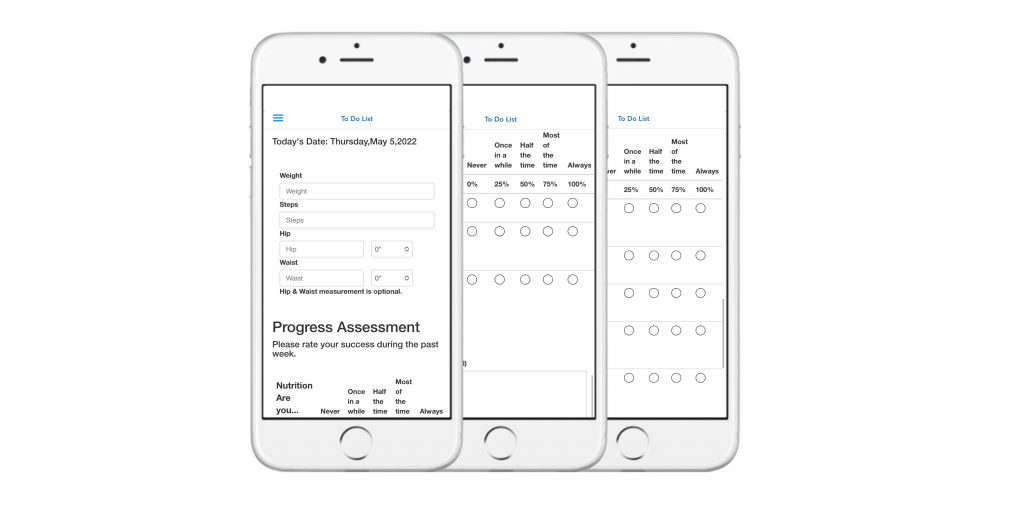 A study by Censuswide and Geckoboard showed that tracking progress dramatically increases chances of actually reaching your goals.
Makes sense, right? If we take the time to write something down and continue to monitor and look back on progress – it must be important. It's almost like being your own accountability buddy! And with our 60-second journal tool, it only takes a minute out of your day to increase your chances of meeting your health goals!