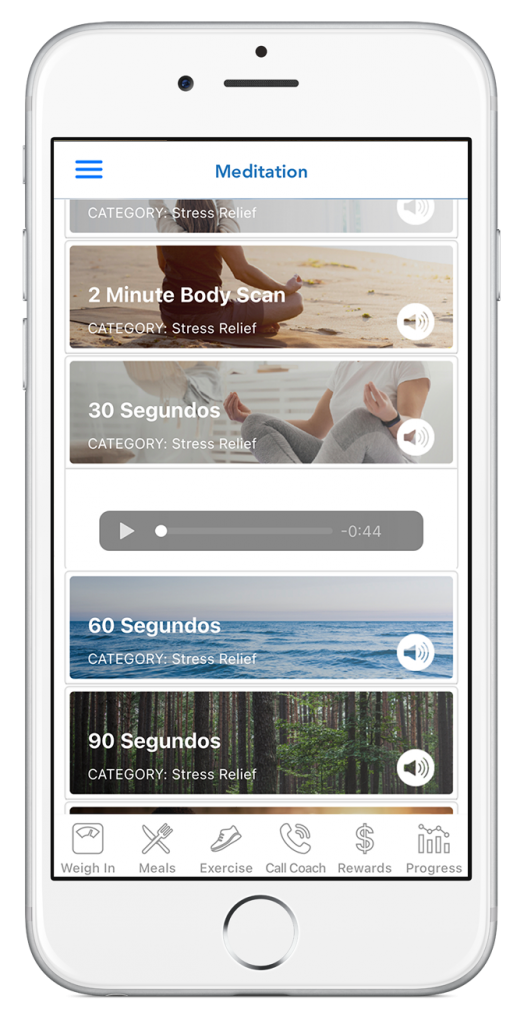 We recently expanded our mindfulness library with the addition of Spanish language meditations. Our members can now choose between mindfulness and resilience, weight management, sleep and relaxation, short meditation breaks and Spanish-language categories.
At incentaHEALTH we provide tools to help our members eat healthier, move more and reduce stress. Our mindfulness library helps support our members on their journey to improve their whole health.
Meditation can be a powerful tool to help reduce stress and anxiety, promote better sleep and assist in creating a mindful mindset.
Through our daily coaching support and guided meditations, incentaHEALTH can help improve and promote well-being for individuals, employees, patients and more. Contact us to learn more.