Social distancing, hand washing and staying home are all ways you can reduce your risk for contracting COVID-19. But what if you contract the virus? Is there a way to make sure you have fewer complications?
New research is showing that after age, obesity is one of the biggest risk factors associated with hospitalizations and poorer health outcomes for those under the age of 60 who have contracted the virus.
The Centers for Disease Control and Prevention (CDC) is also reporting that people with heart disease and diabetes are at a higher risk for developing complications. Research has long shown that people with obesity have an increased risk for serious diseases and health conditions like type 2 diabetes, heart disease, high blood pressure, and more.
Don't worry, it's not all doom and gloom. In a world of uncertainties related to the effects of coronavirus on our health and daily lives, we do know one thing for certain — that healthy lifestyle changes can help prevent and manage obesity. If you are taking good care of your body, you are creating more resiliency and equipping your body to better fight off disease, whether that be the coronavirus or the common cold.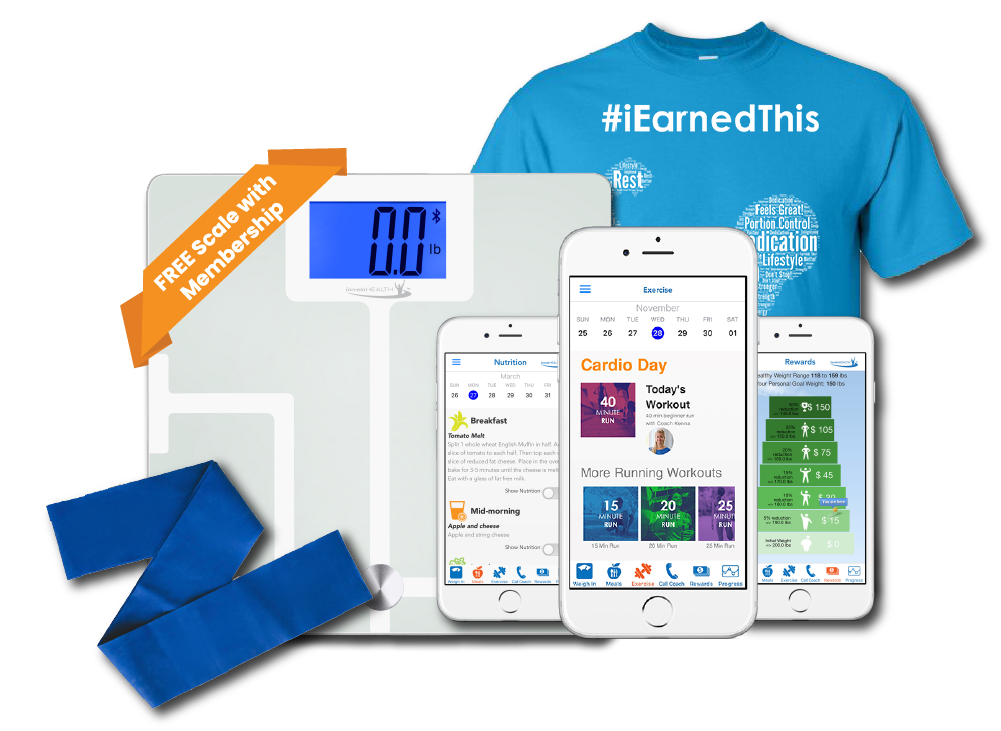 incentaHEALTH aims to do just that. Our mission is to reward 100 million people for healthy eating and active living. We believe in making small, manageable changes every day to help you build a healthier, stronger body.

Our digital program puts the tools for better health in the palm of your hand: daily meal ideas to help you build a better plate, exercise videos and guides to get you moving, and guided meditations to help you de-stress. Our Health Coaches are always available to help guide you along the way and be your cheerleader. We believe progress should be celebrated. Our patented HEALTHspot scale snaps your healthy selfie and weight at home and we reward you with cash for success.

What are you waiting for? Take control of your health today. To learn more about the incentaHEALTH program and our diabetes prevention program, visit incentaHEALTH.com.