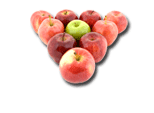 Welcome to the corporate blog from incentaHEALTH.  Called "incentaHEALTH Insights", our blog dives into the questions of the day related to health care and wellness.  We are at a tipping point where the unchecked increase in health care spending is capturing the attention of everyone, from business executives, to policy makers, to individuals looking to gain control over their health.  Through this forum, we hope to explore new answers to the most pressing challenges facing health care:
Why are health care costs increasing at a double digit rate each year?
What portion of health care costs are related to lifestyle and behavior versus genetics?

Who is responsible  for managing health care costs?  The government?  Employers?  Individuals?
What can be done from an employer's point of view to control these costs?
How can individuals be empowered to take responsibility for their health and improve their well being from the ground up?
Are incentives an effective way to engage employees in corporate wellness?
In the age of email, text messages, Twitter, and Facebook, what is the best way to reach my employees and members?
Do new technologies help or hinder the pursuit of protecting individual privacy with respect to personal health information?

The time is ripe for a fresh look at these questions.  New technologies, new findings about the science of behavior change, and new ways to measure results all provide a unique opportunity to dramatically improve the health of our employees and our organizations.  Please join us as we examine the best and brightest ideas in improving corporate wellness.
Warm regards,
Todd McGuire
Chief Operating Officer | Chief Technology Officer
[email protected]

4600 S. Ulster Street Suite 850
Denver, Colorado 80237
(303) 694-8008
http://www.incentaHEALTH.com