Technology not only provides easier solutions to many mundane tasks, but is also impacting how we exercise and get healthy. Many people often feel they don't have enough time or the knowledge to properly exercise and fulfill their health goals. By using amazing smart phone applications, devices and even employee wellness programs, the world of fitness is going through many changes, and we encourage those who are sedentary to finally stop making excuses and get up and go! The following list is some amazing fitness tools that exist that can help you get on the path for a healthier and slimmer lifestyle.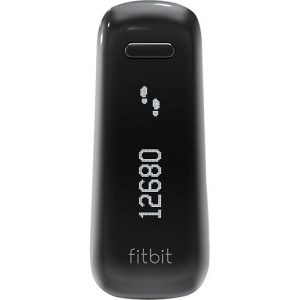 The Fitbit One: The Fitbit One tracks your total number of steps, stairs climbed, distance travelled, calories burned, hours slept, and the quality of your sleep to give you a very accurate sense of what's making you tired. Consider the Fitbit the new school of boring pedometers. This amazing device is proven to help keep you on track, and provide the most accurate fitness data available.
Nike+: Can't afford a smart pedometer like the Fitbit? No problem. The Nike+ app is a great way to track your workouts just using your phone. Just start the app before you begin your workout. The app automatically tracks your pace, distance, and even maps out your route. You can set the app to automatically post to social media like Facebook, which lets your friends provide instant "cheers" that will play on your headphones while you workout! Of course, the app lets you stream music from your favorite playlist to help you stay energized. One of the neatest features is the random comments from celebrities and athletes. Following my workout today, hoops star Jeremy Lin congratulated me on running more miles this week than last week!
Fitocracy: Another amazing app that lets you track your workout data and provides points, achievements, and challenges. Better yet, the app is 100% free.
The HEALTHspot Kiosk: This amazing tool, designed by incentaHEALTH, is the perfect tool for employee weight loss programs and health initiatives. HEALTHspot privately collects health data and transmits it back to the incetaHEALTH data center, via encrypted internet connection. HEALTHspot is the best way to keep records of your overall physical health.