Reaching fitness and health goals is often burdensome for many, and a large majority of people lose track of their goals as they don't properly track progress. Tracking your progress on your journey for better health is an essential and extremely useful way to keep yourself motivated and striving toward the finish line. Utilizing a pedometer, such as the highly interactive Fitbit, can help you keep track of your activities and help you stay on course!
The line of pedometers from Fitbit encourage all to lead a healthier, more active lifestyle by tracking your daily activity, sleep pattern, and even what you eat. The Fitbit not only tracks your fitness goals, but helps utilize technology to make us more aware of everyday activities and motivates us to do more. Much like a game, the interactive nature of the Fitbit is an excellent motivator to keep people moving!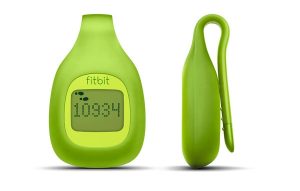 The line of pedometers from Fitbit encourage all to lead a
healthier, more active lifestyle.
Small, quiet and convenient, the Fitbit can be worn all day long to effectively and dependably track your daily activity levels. Information and statistics are uploaded via your Smartphone or computer, so you can see the big picture! The Fitbit allows you to see your progress, and also helps you improve your fitness goals! incentaHEALTH.com takes great pride in helping people reach their fitness goals, and the Fibit pedometer is one of the most useful tools available! The Fitbit comes in a variety of models such as:
Fitbit Flex: A wireless activity plus sleep wristband that tracks steps, distance, calories burned and active minutes. The LED lights help show your progress against your goals. The Flex can be worn all day and night, even in the shower.
Fitbit One: The One tracks your steps, distance, calories burned and floors climbed while also monitoring your sleep. With the ability to wirelessly sync to your computers and smartphone, the One helps you keep track of your progress!
Fitbit Zip: The Zip tracks steps, distance and calories burned and also allows for wireless syncability. Although the most minimal of the Fitbit pedometers, this amazing tool can make a huge difference in your fitness goals.
incentaHEALTH has been using the power of the Fitbit trackers to help motivate and reward those trying to reach their fitness goals. The Fitbit is currently fully integrated into the incentaHEALTH system and part of the IncentaHEALTH dashboard. Using the Fitbit in the IncentaHEALTH wellness program helps more accurately keep track of progress, and allows for the opportunity to earn more incentives for participants in employee weight loss programs. By averaging 5,000 steps a day, participants can earn a $10 reward. Increase that daily average to 7,500 steps per day and the reward increases to $20. Combining "gamification" and incentives helps make getting more exercise in your day at bit more enjoyable. Whether participating in a program or wanting to reach fitness goals on your own time, there's no denying the motivational properties of Fitbit smart pedometers. incentaHEALTH is proud to have Fitbit on their team!