Getting healthier has never been easier – or cheaper – for select Blue Cross Blue Shield members. A recent partnership between the health insurer and incentaHEALTH gives members a turn-key weight management program in the palm of their hands. The partnership highlights discounted member pricing through the Blue365 portal. 
"We're excited to partner with Blue Cross Blue Shield to offer an affordable weight management program to members," said Lia Kleppe, Director of Partnerships and Development at incentaHEALTH. "Our goal is to reward one million people for healthy eating and active living. Through the Blue365 portal we are able to expand our reach and achieve measurable, meaningful health outcomes, helping people reduce their risk for chronic diseases and live a healthier lifestyle."
The mission of Blue365 is to make living well more affordable. Through the Blue365 portal, Blue Cross Blue Shield members can access exclusive discounts on handpicked premier products and services. Blue365 reaches over 2 million members with 244,000 deals redeemed annually, saving its members $88 million each year.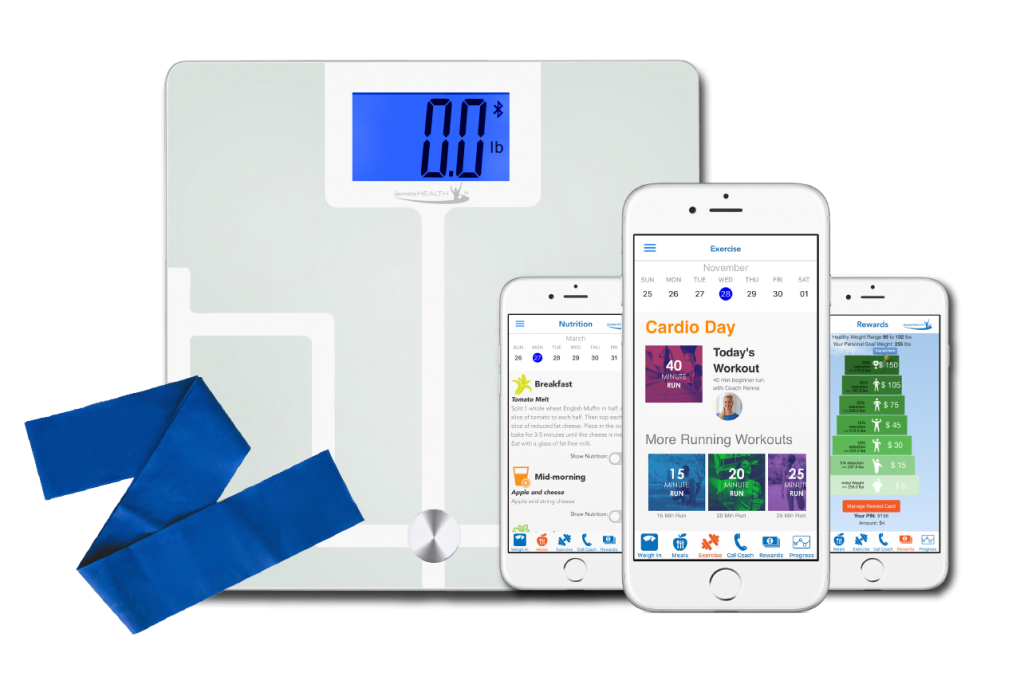 "Our 365-day nutrition and exercise plan from Registered Dietitians and Certified Personal Trainers  tracked by our app-connected Smart Scale makes it easy for everyone to bring wellness into their home," said Todd McGuire, incentaHEALTH Co-Founder and Chief Technology Officer.  "Members in the program can track their "Healthy Selfie" with our patented scale and then receive financial rewards when they successfully improve their weight. We even include a home workout band in our wellness kit so you can follow our video workouts without going to a gym. In this unprecedented COVID season we're all navigating, this is a great solution for our members."
The incentaHEALTH platform helps individuals develop healthier habits with its evidence-based behavior change program. Through daily coaching, with meal ideas, exercise plans with workout videos and cardio audio guides, tips, guided meditations and more – individuals learn to build a healthy lifestyle. Members track their progress with photographed 'Healthy Selfie' weigh-ins using their incentaHEALTH Smart Scale, visually tracking their progress. Then, healthy behavior change is rewarded with cash rewards for weight loss every 90 days.
While the special discounted rate is only available to Blue Cross Blue Shield members through the Blue365 portal, the program is open to anyone. incentaHEALTH also offers a virtual diabetes prevention program. Learn more here.