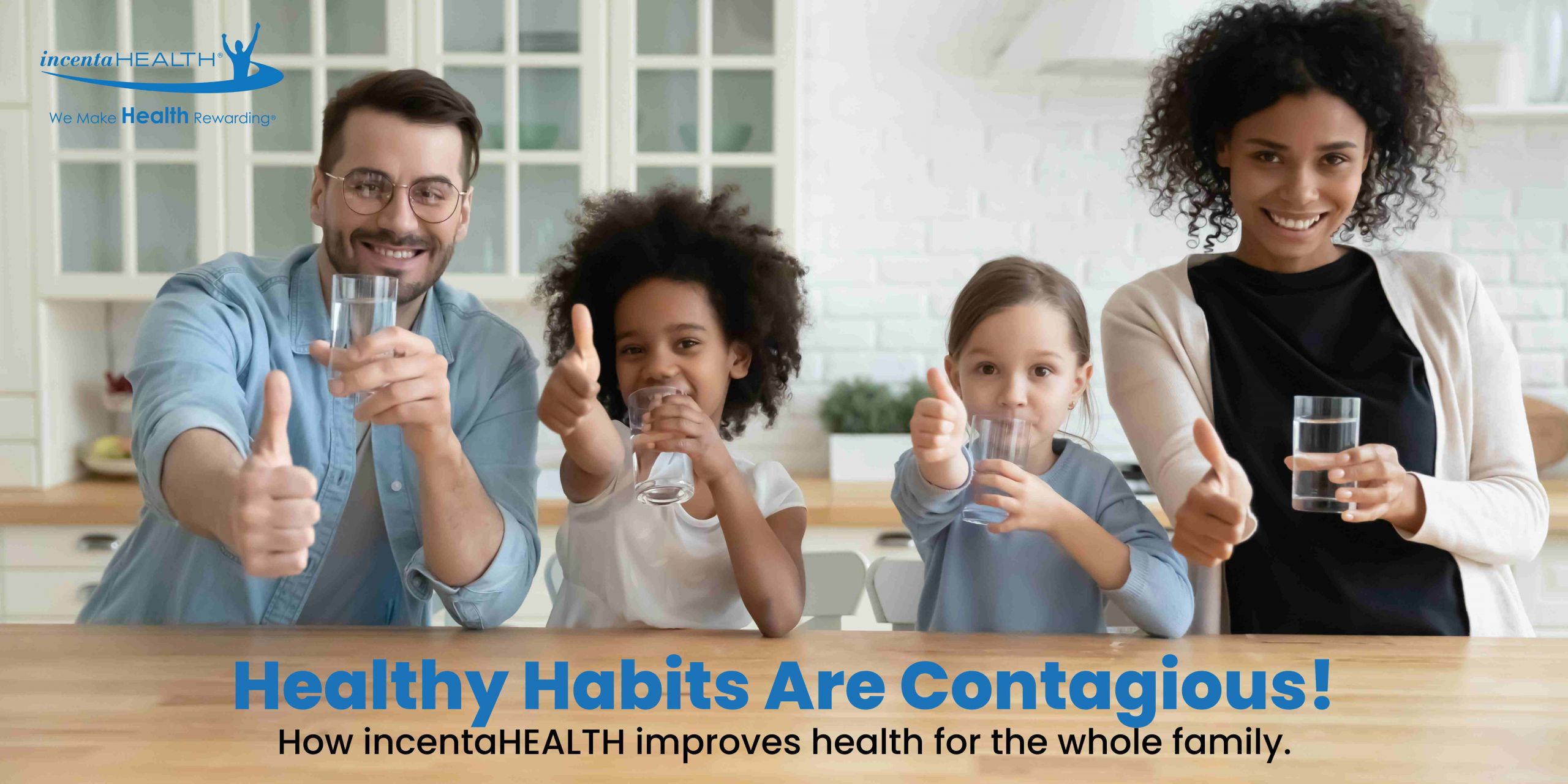 In our post on Obesity Prevention Begins in the Home, we discussed how one of the positive "halo effects" of secondary prevention efforts, like incentaHEALTH, is the impact that can extend out to the other family members. When a parent embarks on a journey to improve their nutrition and exercise, it can create a ripple effect throughout the family. 
Our team surveyed our members to understand more about how their success in our program influences their family members. Here are the results:
Parents embarking on the journey to Healthy Eating and Active Living (H.E.A.L. – isn't that a great acronym?!) are helping create healthy habits in our youth. In the population health world we call this primary prevention. That's our opportunity as parents.  Improving our own health, by changing our nutrition and exercise habits in the home, simultaneously addresses the health of their children. It's one of the most direct ways to prevent our children from becoming overweight or obese in the future.
Here are some of the things our members have said about our program:
"The tidbits of information and daily workout tips have been wonderful and something I look forward to receiving."

"My whole family is excited to go on this health journey."

"Love it. I have lost almost 30 lbs."
incentaHEALTH is a digital health company that innovates ways to reach and improve the health of individuals through digital platforms with the goal of rewarding 100 million people for healthy eating and active living. incentaHEALTH offers evidence-based weight loss and diabetes prevention solutions for remote and in-person workforces, individuals, physician groups, health systems and more. Schedule a demo to learn how we can make HEALTH rewarding.