Despite the snow and cold weather, the "bike unveiling" with Weigh and Win success stories Ron Sherratt & Julie Brown was a success. The couple has collectively lost 350 pounds using incentaHEALTH's Weigh and Win program and Kaiser Permanente's weight management platform.
In his effort to continue his weight loss journey, Ron has pledged to ride his bike to all 104 Weigh and Win kiosks in Colorado. However, his bike was old and he did not own a helmet. With help from his wife Julie, Kaiser Permanente Colorado and incentaHEALTH's Weigh and Win program, Ron received a brand new bike and helmet to help him achieve his health goals, safely. The Denver Channel (ABC7) was there to document the surprise.
Trouble viewing this video? Click here.
Needless to say, the surprise was a success. We are lucky to be a part of Ron and Julie's journey and look forward to their achievements to come.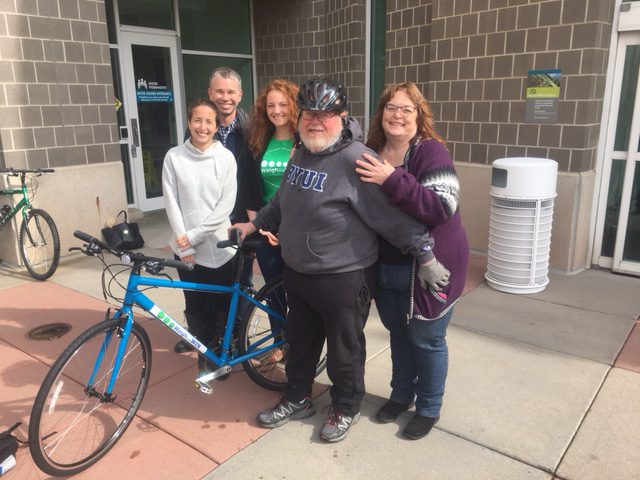 Ron Sherratt and Julie Brown with their support team (Kaiser Permanente and incentaHEALTH)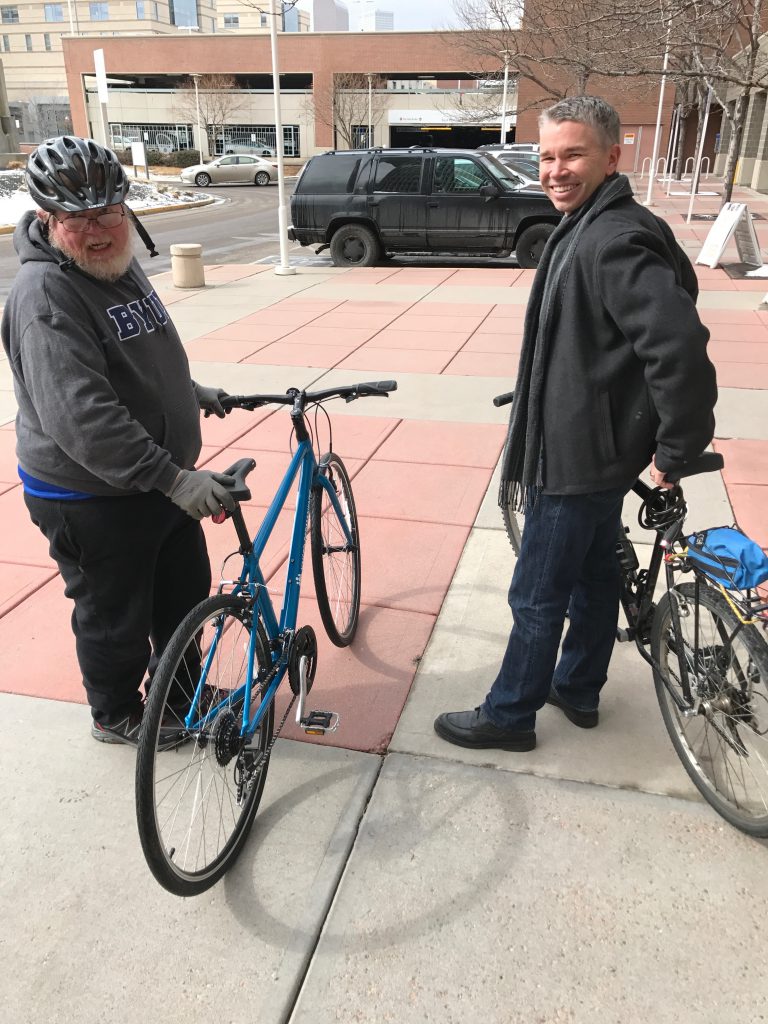 Ron Sherratt and incentaHEALTH Chief Technology Officer, Todd McGuire