Ah, December – we meet again! Tis' the season for gift-giving stress. Research says that 81% of Americans will participate in giving gifts to loved ones over the holiday season, and of that 56% of gifters say they are stressed about giving.
Finding the perfect gifts for loved ones can be hard! Often the best rule of thumb is to find something people wouldn't typically get for themselves – which in many cases, involves healthy lifestyle items.
Let's talk about what healthy items you can leave under the tree for your loved ones this year: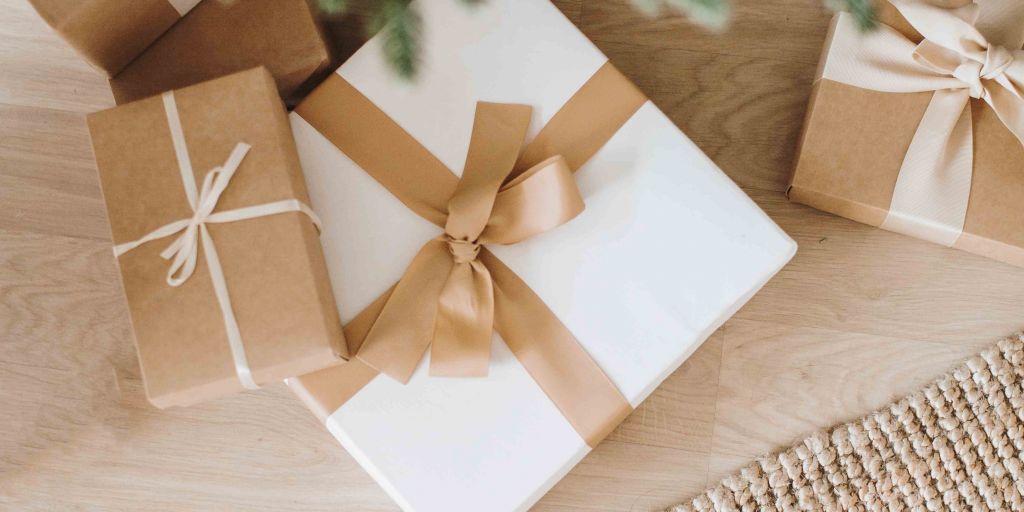 The Gift of Exercise
Gym memberships are a luxury and might not be something in the budget for many of your loved ones. A gym membership would be a gift that keeps on giving. Many gyms offer discounts for annual memberships, or if that is too much, consider just a month to get your loved ones started.
Class packages are also available at many specialty or boutique gyms such as yoga studios, kickboxing gyms, or indoor cycling! If your loved one isn't sure on what type of exercise they might enjoy, consider getting a 5 pack of classes to multiple fitness studios – so they can have a variety and learn what they love!
Gyms aren't for everyone! If your special someone is more of a homebody, check out some exercise equipment for them to use at home, possibly alongside a fun at-home exercise program.
incentaHEALTH offers both daily home and gym exercise programs. Give us a call or chat with a health coach to learn more!
The Gift of Healthy Eating
I think we all have someone in our life that could benefit from some help with their meal planning! Of course, you could offer to be their personal chef, but if that isn't in the cards this year, here are some other great ideas.
Gift them with a meal delivery service. There are many healthy meal services that will deliver either pre-made meals, or boxes of ingredients needed to make homemade healthy meals!
Sometimes, people just need some extra financial support to eat healthy! Encourage your loved ones to cook meals at home by gifting grocery store gift cards.
Did you know that incentaHEALTH not only provides exercise routines, but daily meal plans as well! We would love to tell you more!
The Gift of a Happy You!
The BEST gift you can give your loved ones this season, is a healthy and happy you. So while you run around thinking about what you will get for everyone else, don't lose sight of your own needs. Take time for yourself, learn to say no when you over commit or begin to feel the holiday burnout. Focus on the true meaning of this season – rest, and enjoy time with loved ones.