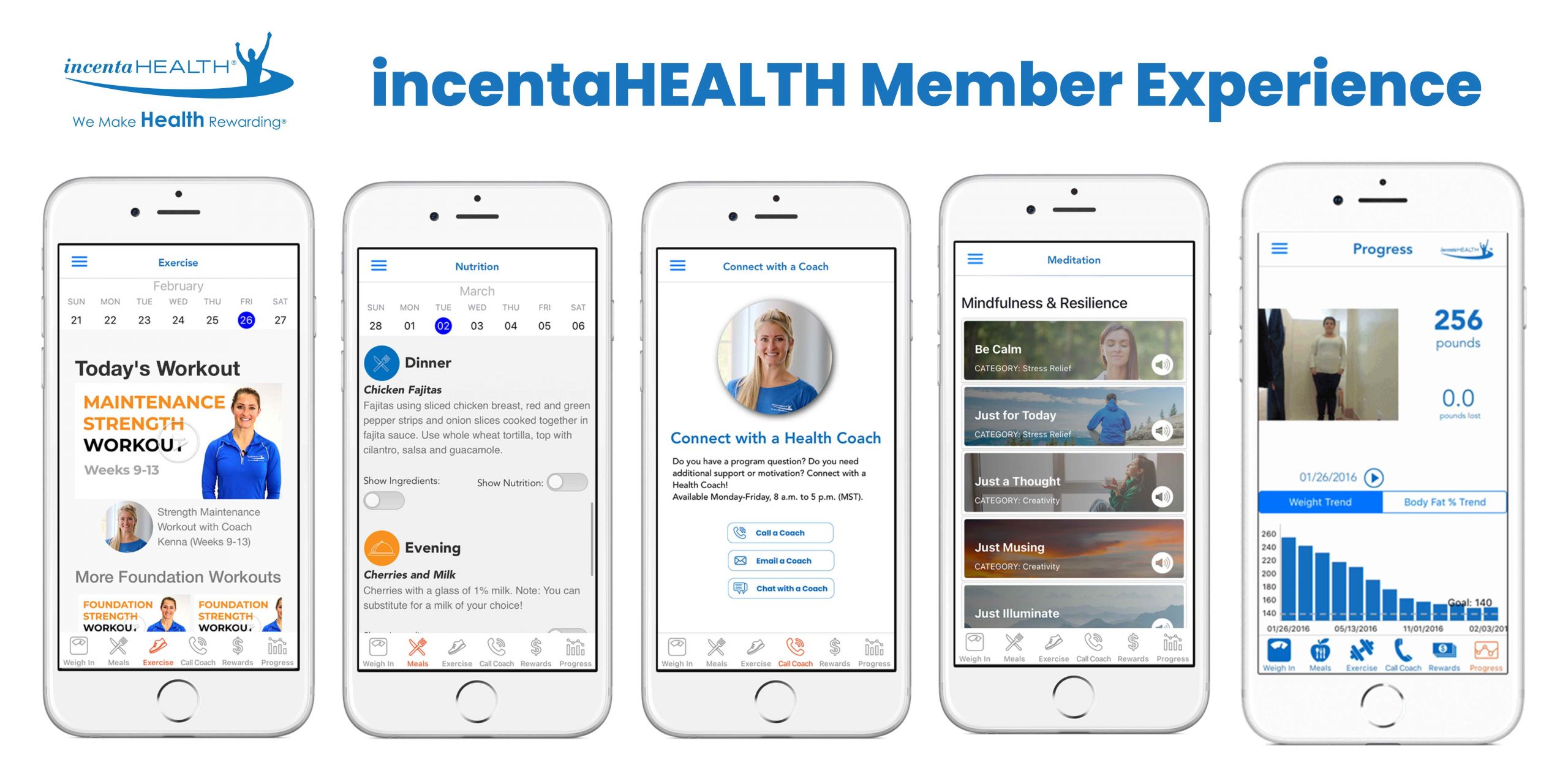 Our curriculum delivery is different from any other program – we deliver a small daily dose each day. Our coaching approach assumes that your population is busy and distracted. So we get permission to nudge them daily with just the right bit of support to help them on their journey.
And we're not just sending reminders, we're delivering a complete daily meal plan and audio and video workout series.  Our system will say "Hi Sarah, it's day 24 and here's your gluten-free breakfast, lunch, and dinner meal plan and snack ideas from an RD, and you told us you don't have a gym, so here's your 20 minute video workout using the resistance band we included in your kit.  Tap the call a coach button to speak with one of our Health Coaches if you get stuck."
Join coach Ashleigh as she takes you through a tour of the incentaHEALTH member experience. In the tour Ashleigh reviews all the features in the incentaHEALTH web platform  – this experience is also available on our app that you can download in the GooglePlay and App Store.
The 365 Day Curriculum includes:
5,000 meals (standard, gluten-free, vegetarian, vegetarian-gluten free, and Mediterranean)
Cardio and strength work our series tailored to member's fitness level (foundation, intermediate, advanced)
 Mindful Meditations – guided audio
Daily Tip – 365 days of tips following the 7 daily topics; ask your coach, healthy eating, active living, overcoming barriers, success stories, portion distortion, and motivation.
1,000 motivational quotes
Tailored behavioral science prompts to address member's selected motivators and barriers. 
incentaHEALTH works with individuals, employers, physician groups, health systems and more to offer evidence-based weight management and diabetes prevention solutions. Learn how you can make HEALTH rewarding. Schedule a demo today.