Exciting day at the Colorado Culture of Health Conference in Denver! incentaHEALTH had the opportunity to take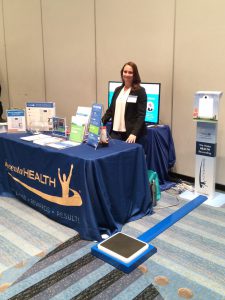 part as an exhibitor but also hear from many thought leaders in the industry. Booth #40 was non-stop networking and demos of our technology-based and visually engaging wellness platform (recently published in the Journal of General Internal Medicine).
We were excited to hear Dr. Jandel Allen-Davis of Kaiser Permanente (partner and keynote at the incentaHEALTH conference for the past two years) kick the day off, speaking to the importance of "the total health mindset."
Lieutenant Governor Donna Lynne (also an incentaHEALTH conference keynote alum) reminded the crowd why it's important to take action:
20% of Colorado adults are obese, more than Mississippi – Lt. Governor Donna Lynne
incentaHEALTH's mission is to reverse obesity, one community at a time. Join us by contacting [email protected].